Edit: Hello, deviantart! This is my blog. I've got tutorials, and I update with a lot of works in progress - feel free to explore. :)
If you like him as a t-shirt design, there's a 60 day hold on designs - but I do have a shirt available on shirt.woot at the moment if you'd like to see.
I was feeling sick last night and didn't get to work on an entry, so I woke up this morning and decided to play with Greedy Conquistador.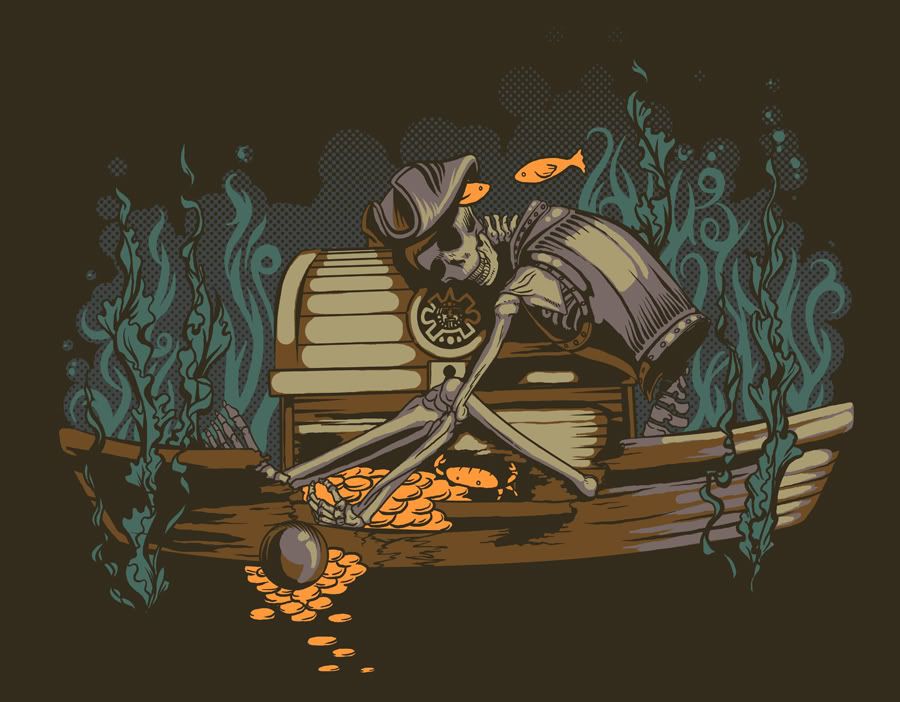 I added a lot of new shading and messed with the colors. It seems less dull, at least.
P.S. HAPPY 10th BIRTHDAY OCARINA OF TIME