I watched a neat movie called
Paprika
last night. The animation was excellent, and I liked the clean style in which it was drawn. So, I tried to see what I could learn from it.
The easiest way for me to learn about a style is to first copy something directly from it. It's the fastest, anyway - instead of fumbling over what to draw and fixing what you've drawn and worrying about the details, I can focus on what makes it
different
from how I usually draw.
Here's the screenshot I chose to play with: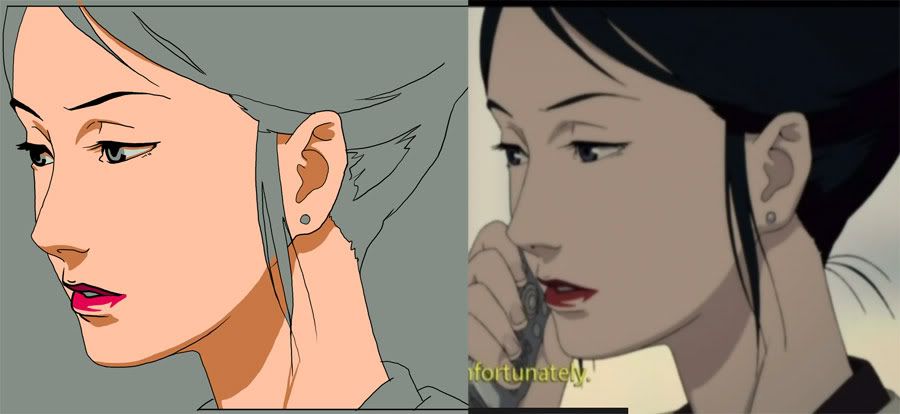 Much thinner lines than I usually use. I used a 6px brush on a 4800x6000px canvas. You can see where I started off with a bigger line, on her lips. There's pretty much no line variation, except on her eyes and eyebrows. Features are elongated and simplified. It requires exact placement and perspective, otherwise the turn of the head would flatten out.
1. Started the picture by sketching a random face.
2. Traced over my sketch with the small lines. No eyes yet, because fixing the lineart in the next step will likely distort them (not that I'm any good at drawing eyes in the first place, haha).
3. Looked at a
screenshot
of a girl facing forward as a reference for how the features are placed. Made the face longer, more pointed, simplified in a few spots.
4. Color.

I played around with it a little bit after finishing to make it look a bit like a screenshot: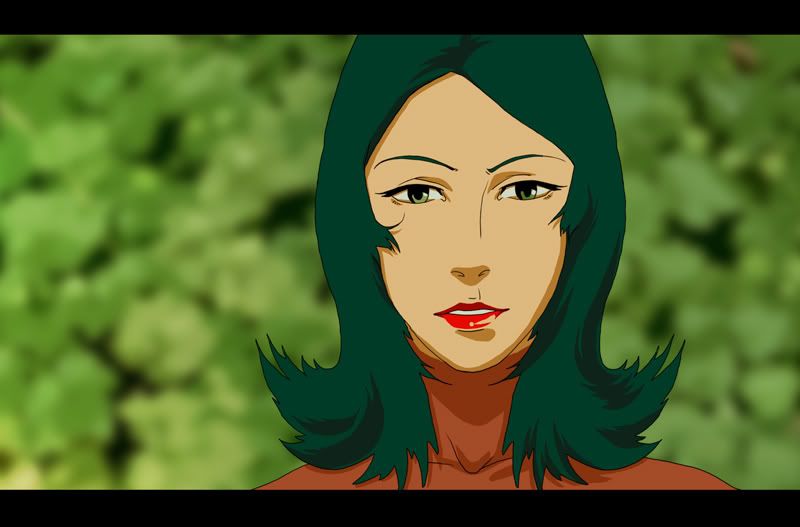 The background is a blurred texture from cgtextures.com.
All in all, I had a lot of fun doing this. :)