Was bored last night, so I took a few screenshots of the Star Trek episode I was watching and tried to draw a likeness. The goal was to use simple lines because I have a bad habit of getting too detailed. The results are kind of 'eh' as far as looking like them goes. Chekov doesn't look like Chekov at all. He has an odd smile that's hard to figure out.
So I thought, ok, I'll add just a little bit of color and see where that gets me. Naturally, I managed to get carried away: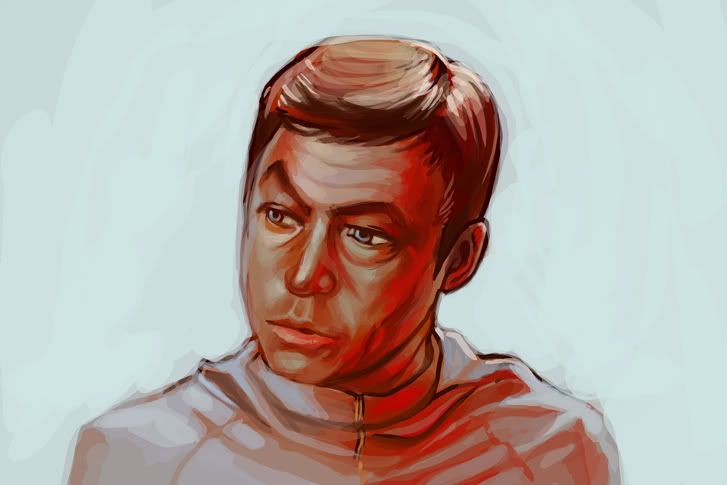 I do like where the coloring is going, though.